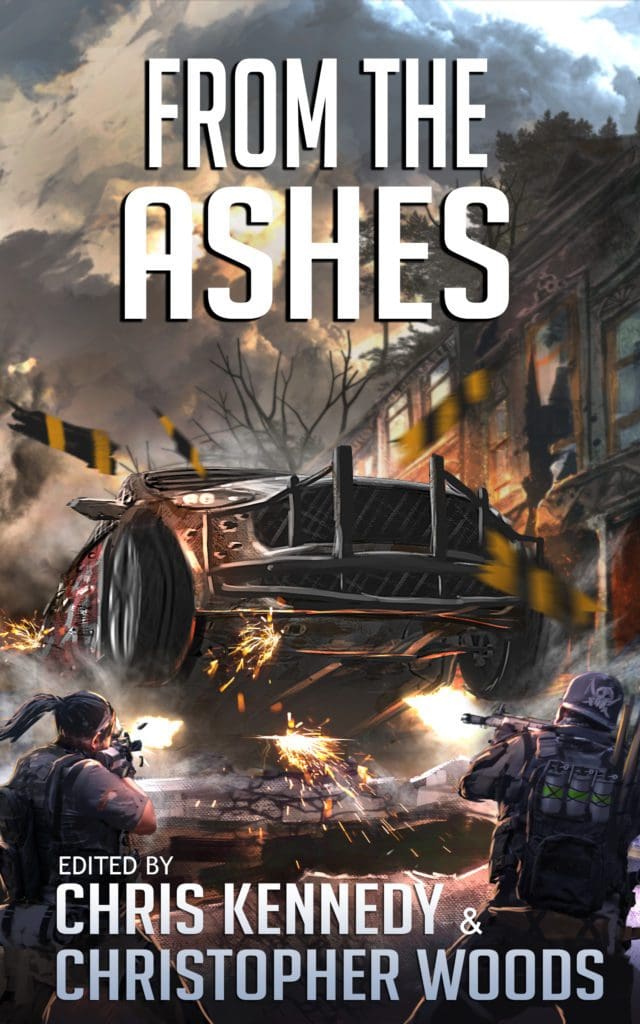 Yesterday, August 2nd, "From the Ashes" released! It's a great anthology with 16 amazing authors, set in Christopher Woods' The Fallen World universe. My story, titled "Mr. Smith Goes to Toronto" is one of the stories in the book, and I'm very proud of it!
It was a new writing experience for me, because it was my first first-person aspect writing experience, and my first foray into post-apocalyptic science fiction. You can pick it up here!
Spartan's Specialists Cover Reveal and Release Date!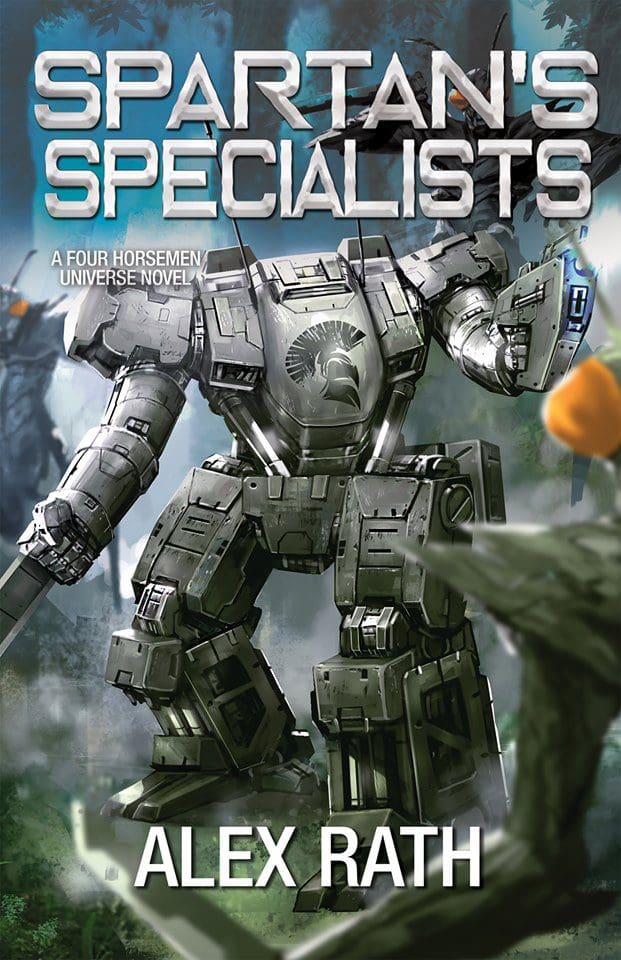 My first solo novel, "Spartan's Specialists" has a cover, and a date!! I'm thrilled with the cover art, as it captures my vision perfectly. On the cover is, once again Markus 'Spartan' Nicolos, in his CASPer, taking on some MinSha in the Four Horsemen Universe. The book will be released on August 30th!
This book is a direct sequel to "With Your Shield" and starts the day after that book ends. It's an effort I'm very proud of, and hope you enjoy reading it as much as I enjoyed writing it!
Upcoming Convention Appearance
As a reminder, I have my first convention appearance coming up in October! I will be appearing as a guest at Fayetteville ComicCon October 19 – 20. Chris Kennedy will also be there representing Chris Kennedy Publishing, so it's going to be a great time!