Latest Release
---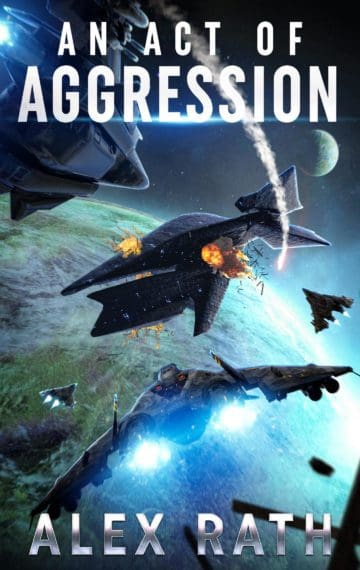 Trying to make a new life among the stars…
Captain Maxwell Reeves of the Terran Space Project's Wormhole Traversal Project has overcome deadly plants and aggressive griffins, and he has begun to hope that the settlement on Mythos can now begin to grow and thrive.
Until his artificial intelligence decides to take over the settlement and Mythos is contacted by an unknown alien civilization. With the aliens approaching the planet and no way of contacting Earth, Max knows vital information has been kept from him, but has no way to find out what that information is.
On Earth, the Terran Space Project's director, Annica Reeves, also continues to unravel the mysteries left behind by former director Gustav Malmkvist. As Annica's team grows, though, so does the risk. And when Gustav returns after being killed, Annica finds out that things are even more complicated than they already seemed.
Who's coming to Mythos? What was Gustav's motivation for his actions on Earth? And what does it all mean for the future of humanity? Max and Annica will have to find out the answers, and soon, or that future is very dark, indeed!
See The Book
---
Sign Up And Stay Connected
I publish multiple books a year, sign up for my newsletter to keep abreast of new books and public appearances.
---
About Me
---

Alex Rath
Alex Rath is a best-selling Military Science Fiction and Post-Apocalyptic author, currently residing in Columbia, South Carolina, with his wife and daughter.
With works published in the Four Horsemen Universe, This Fallen World, and the Salvage Title universe, Alex has now spread out with his own Colonization Science Fiction with the Terran Space Project, starting with "Seeds of Terra."
By day, Alex is an IT professional, and has been for 25+ years. He has worked as a programmer/developer, webmaster, information security specialist, and solutions design specialist. This background allows him to incorporate some technical savvy into his stories, while his experience interacting with non-technical customers allows him to do so in a way that isn't confusing, or 'too technical' for a layperson to understand.