"With Your Shield" is off to my co-author for his final review, and then on to the editor. I must say it's been an exciting process as I complete my first novel, and get it ready. We also have a release date! Our book will be available on April 19, 2019, so put that on your calendar and get ready for some excitement.
I think it's an interesting entry into the Four Horsemen Universe. It takes on things from the perspective of an Intelligence Analyst  – who also happens to be a CASPer (Combat Assault System, Personal) trooper – and how he approaches things within the Golden Horde Mercenary Company.
I'm also excited to show the cover!  It was released earlier on Facebook, but here it is!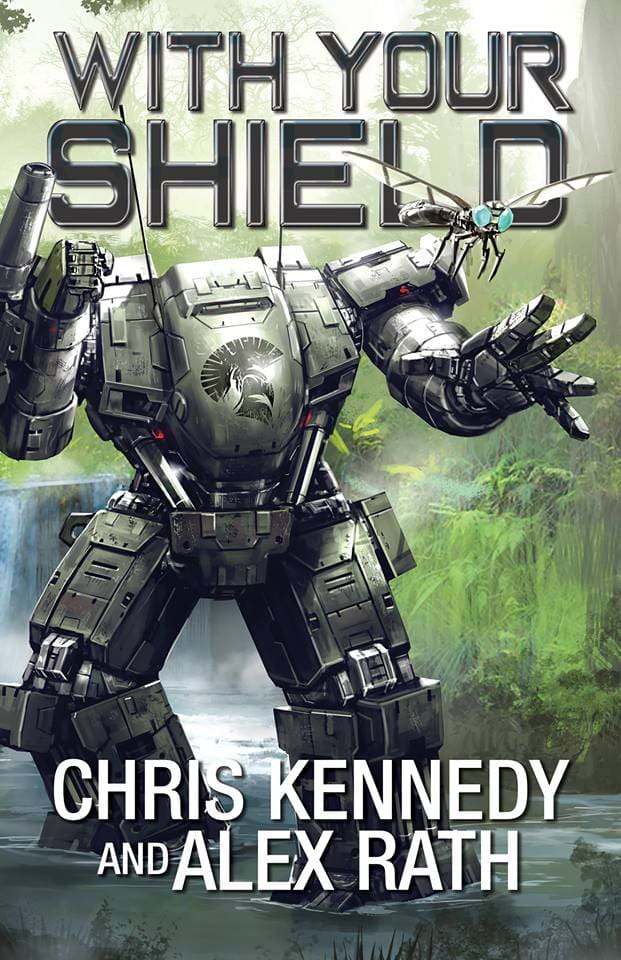 Work has already started on my next project, a fantasy novel that will go back to my days playing Dungeons and Dragons, as the main character is someone I already know very well, having used him as a character oh so many years ago.
Members of my mailing list will be getting an early peek at the first two Chapters of the work in progress soon!